Welcome to Mrs. Solez's Info Page!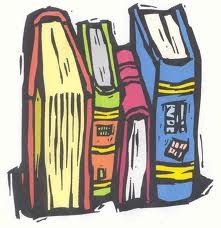 Welcome to my page! 
This year I am teaching English Language Arts 71 & 73, Social Studies 72, 77, 81 & 87, Learning Strategies 8 (Semesters 1 & 2), and BIONIC 83.   
Please note that this year I will be mainly communicating upcoming assessments and information through my Google Classroom pages, which all students can access using a computer or web-enabled device.  I update my Google classroom pages frequently with information regarding daily and major assignments and test dates.  Students are also reminded to check the Homework board located by the entrance to my classroom, and are encouraged to record homework assignments in their agendas in class on a daily basis.
Please feel free to contact me if you have any questions or concerns.  To reach me via email, please go to:
https://www.frhaythorne.ca/contact
Email is an excellent way to reach me, and I will do my best to respond to your email in a timely fashion.  I can also be contacted by phone at the school if you would rather speak to me directly.  Please note that you may be asked to leave me a voicemail if I am with students at the time of your call.  
Assessment Information:
Please check Power School for up-to-date marks.  Most assessments will be posted within 5 business days after being collected.  Please note that some English Language Arts assessment marks will be posted within 10 business days after being collected, due to the increased length of time that is required to mark them.  Please refer to the Guide to Reporting Student Achievement (GRSA) document on the main page of the F.R. Haythorne website for specific information regarding assessment.
Have a fantastic year of learning and discovery!